Dental Fees & Health Funds
Gentle Dental Care on the Northern Beaches (Manly)
Dental Fees, Appointments & Insurance Funds
OUR DENTAL FEES
Our fees reflect the quality of treatment we provide. For certain procedures fees may vary depending on the complexity and skill involved.
Accounts are rendered at the time of appointment and payment at each visit is required unless a special arrangement has been made. For extensive treatment a lengthy appointment may be planned. Under these circumstances a deposit will be necessary to reserve the time scheduled. We accept all major Credit/Debit/EFTPOS cards, as well as Cash and other options on-request where we agree before going ahead with any work/procedure/etc.
Please note that all radiographs and photographs are taken as an aid to the diagnosis and remain the property of the practice. Clinical records such as study models and photographs may be incorporated, with your permission, in postgraduate seminars and conferences.
DENTAL HEALTH INSURANCE FUNDS
We must emphasise that you are responsible for the payment of fees, not the health fund. We have no contact with the Health Funds. Depending upon the fund policy, your level of coverage and claim history, rebate amounts may vary considerably. Therefore, we suggest that you take up any queries with your Health Fund.
A receipt will be given to you at the end of each visit, which contains all the necessary information required by your Health Fund to reimburse you correctly.
APPOINTMENTS – MAKING AND KEEPING THEM
You will be provided with appointment times that are convenient for you and can be made during practice hours by phone, or using HotDoc through our website. These appointments will be reserved exclusively for you. Please consider your appointment card or confirmation email as your confirmation.
We also provide a courtesy call prior to your appointment, if required. A fee may be charged for broken appointments.
For the convenience of other patients, please help us by being punctual. We appreciate that your time is precious and we will make every effort to honour time commitments. However, sometimes patients require urgent dental care, which may upset our appointment schedule.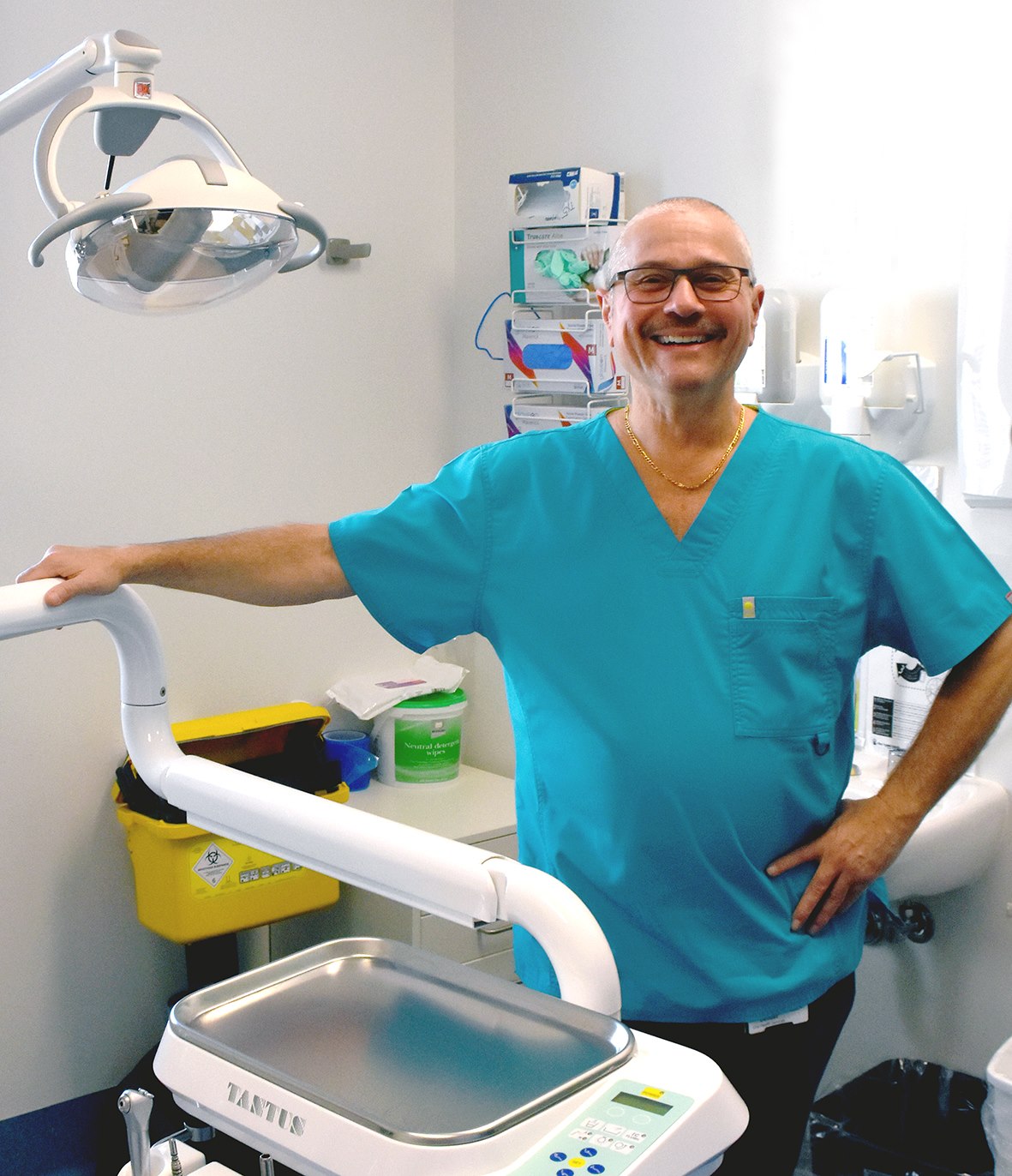 Meet Dr. Steven Brandson
"I've been doing dentistry for 30-plus years. I enjoy the technical side of things and working on patients. I find a lot of my enjoyment comes from making the patients comfortable and happy. Patients often come in here with multiple health issues, and they're very appreciative of whatever you do for them and that's what I get a lot of satisfaction from.
The first day that I started here, a lovely chap came in who had broken his front tooth and we virtually built it up from scratch. I didn't think anything of it, but he went away and brought me back a banana cake. It was a great start; it was great to do something for someone who was so wrapped that you'd done it for them. People who come to the dentist are often nervous, but it's important to talk to them and help them relax."
Latest Techniques
We're at the fore-front of the latest research and techniques, making sure you get the best results at the time.
Innovative Technology
Dentistry may be an old practice, though it's even more important these days and we stay current on technology we use.
Qualified Experts
All of our professionals are qualified experts in their field, and are well respected by the local community.
Dental Care on-going, once-off and in emergencies.
You might not reach out under ideal circumstances, and that's okay. We're here to guide you through and keep it low-stress.
We are A Full Service Dentistry Practice
Our team of experienced dental professionals are here to help you, your loved ones and anyone who needs a safe high-quality dentist to refer to.
Please let us know how we're able to help you!



Our Dentists
Professionals in the Dentistry field, our team are here for you.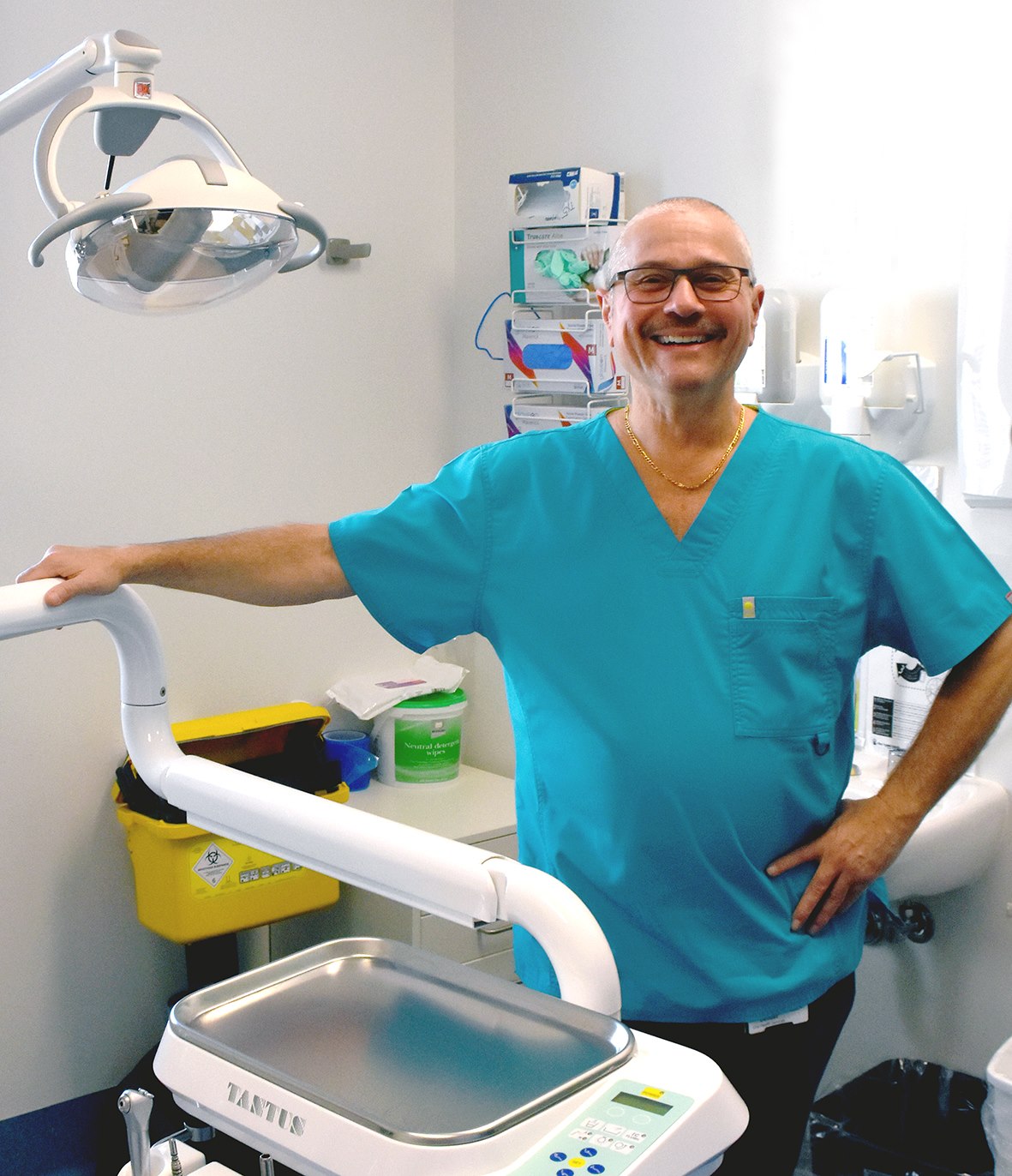 Dr. Steven Brandson
Dentist
Claudia
Patient Coordinator It's easy to Book Online (HotDoc)
Ring our Manly office
(02) 9976 3922
Practice open hours
Monday to Friday: 8.30am-5.30pm
Call us beforehand!
This makes your 1st visit easier